Singapore Yoga Classes in the West: 4 Outdoor Parks to try
In the previous blog post, we looked at the 6 best outdoor places for yoga classes in the East of Singapore. Right now, we're going to look at the list of outdoor places for Singapore Yoga classes in the West, so Westies, these places might be more convenient for your outdoor yoga practice!
If you've not read the list of places in the East then you'll probably have some questions on the possibility of practicing Yoga in public. In addition, there were some tips for ease and comfort of practicing Yoga outdoors that have been shared. In summary, practicing Yoga in public parks can help you to connect back to nature! However, be selective about choosing a good spot with lots of shade that has less people or any kinds of external obstructions that will bring your focus away during practice. And of course, the time of practice plays an important part, the best being morning and before sun down.
Here's the list of the best outdoor places for yoga classes in the West of Singapore!
1. Chinese Garden
The Chinese Garden is located in Jurong East, it is built in 1975 and has very rich heritage. The splendid architectural features are based on Chinese gardening art. It holds cultural style and has a northern Chinese imperial style to the entire garden. Be prepared to feel like you're not in Singapore. Find a quiet spot with shade for your Yoga practice and indulge in the breath-taking oriental imperial views.
Image credits to Wikipedia
2. Bukit Batok Town Park
This nature park is located off Bukit Batok East Ave. 5 and is created from an abandon granite quarry. It has lots of greenery and trials within a nature reserve forest like area. It's a spot for many adventurous weekend hikers. The abandon granite quarry is also known as Little Guilin has beautiful scenery as the quarry was transformed into a scenic lake. It is a relatively peaceful and quiet place. Choosing a comfortable corner, it is very suitable for getting into meditative and highly focused yoga practice. However, be very careful while walking as the park could be a little run down.
Image credits to Wikipedia
3. Woodlands Waterfront Park
This coastal park consists of a 1.5km long waterfront promenade, it is a large park that holds many recreational activities and community events seasonally. It is also linked to Admiralty Park and a 25km Northern Explorer Park Connector Network. The pros are that it has many various exercise corners that are well maintained and clean, these areas are definitely suitable for your personal yoga practice. It will be great if you're also an avid cycler or jogger as the park is very linear which you can explore while cycling and jogging.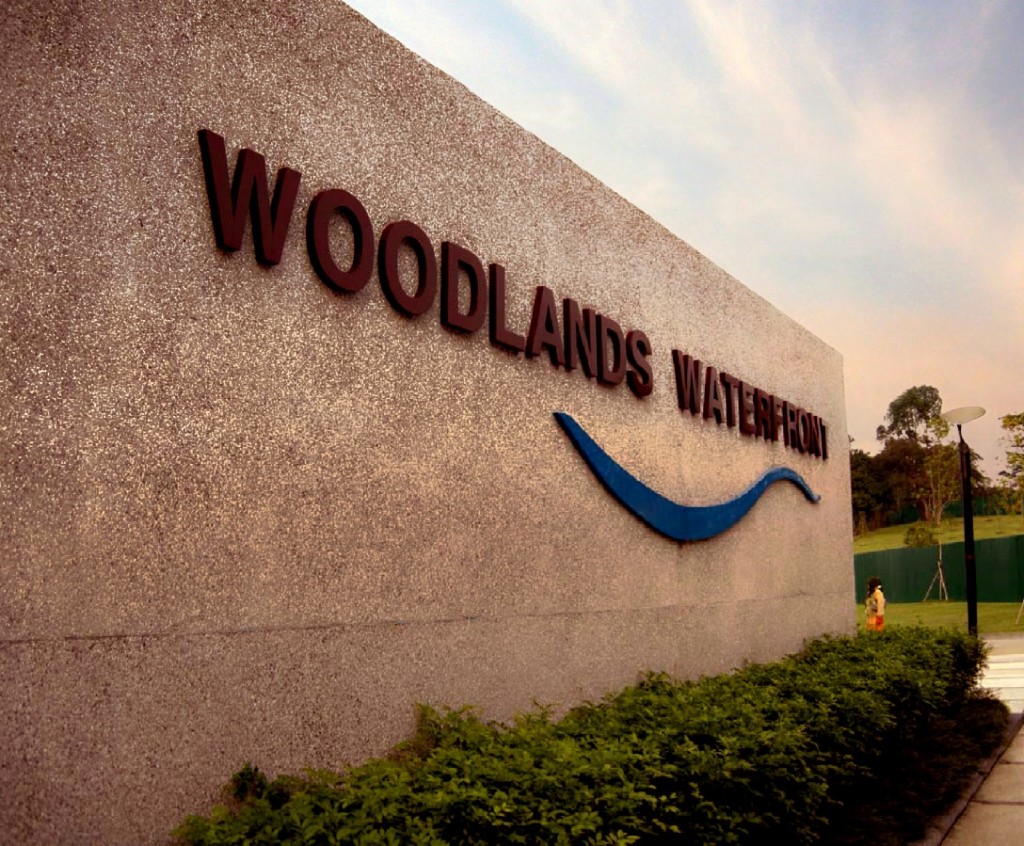 4. Zhenghua Park and Dairy Farm Nature Park
The Zhenghua Park and Dairy Farm Nature Park are for all adventure-seekers! The main highlights of these 2 parks are the recreational activities offered such as mountain biking and rock climbing. The Dairy Farm Park is a Nature Reserve Park that attracts many weekend hikers. These two parks may not be the perfect place for practicing yoga asanas as they may not have sheltered and comfortable spots for stationary rest. However, it is a great trial for taking your morning and evening meditative walks! Whoever says that meditation can only be done sitting in a room? In addition, the trial is not that challenging and steep so it is great for beginners, senior citizens and generally, for relaxing walks.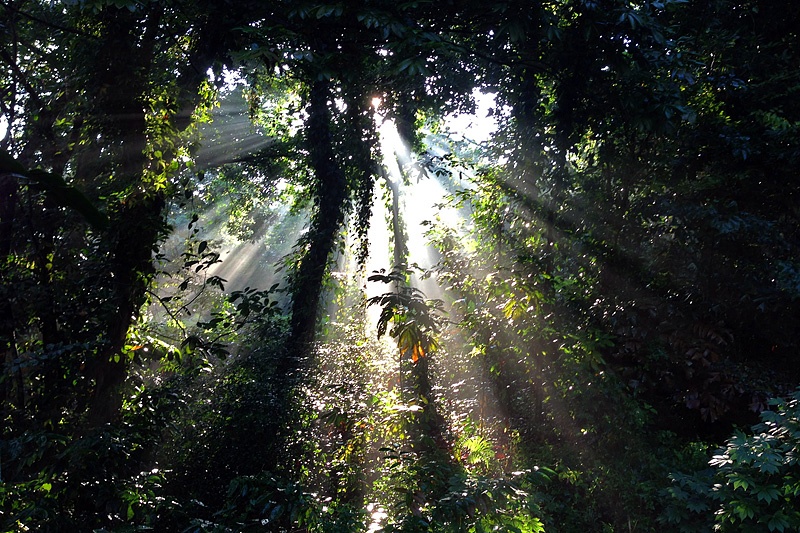 Image credits to natureimog.wordpress.com
The uniqueness of parks in the Western part of Singapore is that, there are 8 major parks that are jointly connected in the Western Adventure Park Connection Network. The entire network of 23km offers a wide variety of recreational activities and many spaces for different purposes. The 8 parks are namely Choa Chu Kang Park, Villa Verde Park, Zhenghua Park, Dairy Farm Nature Park, Bukit Batok Nature Park, Bukit Batok Town Park, Limbang Park and Bukit Panjang Park. There are certainly no shortages of parks in the west of Singapore for you to have Yoga classes.
There's definitely a decent park that is convenient for you to get to. Connect back to nature through your yoga asana practice or simply take that meditative walk and enjoy the fresh air with your yogic breathing.
Namaste,
Celestine Lau