Yoga Workshops
The Art of Essential Oil and Yoga Workshop
In this 2 hours morning workshop, we explore how our bodies react with the therapeutic power of various types of pure essential oils with yoga asanas. This practice helps us relax, release emotions and refresh our minds, bodies and souls.
Discover Restoration through Essential Oils & Yoga Workshop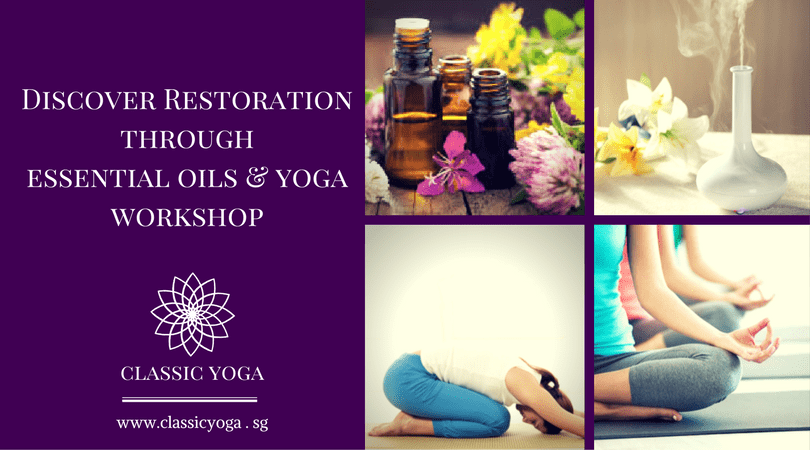 Do you feel completely exhausted through mid day? Wondering why you're not feeling refresh even after a full night's sleep?
Learn techniques for restoration of our bodies and minds through Yoga and essential oils in this workshop.