INSTRUCTORS
Kim Tay, Lead Instructor, Classic Yoga
♥ Her Journey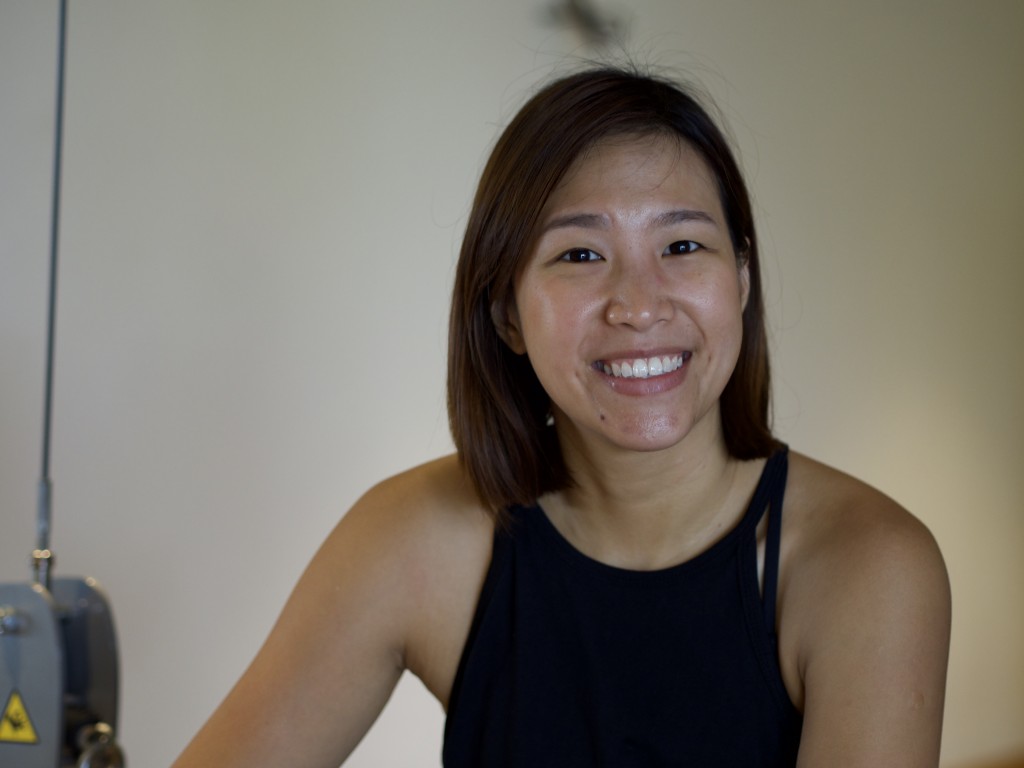 When Kim took her first ever yoga class it was not a consistent practice as she felt she was 'not flexible enough' to do yoga. Regular practice only started several years ago when she started practicing in a studio with teachers who place a lot of emphasis on safe alignments in poses and just being comfortable when practicing yoga.
With proper guidance in her yoga journey, she soon realise that yoga is meant for "every body", regardless of your flexibility. She also found calmness and peace in her hectic everyday life by simply devoting that one hour of practice for her mind, heart and body.
She firmly believes that yoga is for everyone, one just need to find the right style and teacher to guide him/her through the yoga journey. With patience and practice, all will come in place.
Kim is a 200hrs certified Hatha Vinyasa Yoga Teacher.
Mariana, Instructor
♥ Her Journey
Mariana's love affair with Yoga began in 2012 in Mexico and since that time, it has consumed her and became her new way of life. She sees yoga as a discipline, not only to improve our physical health and wellbeing but also to cultivate other qualities like calmness, stillness, control of the breath, concentration and balance, both on and off the mat. She hopes to provide the students in her class with the space to build their own self-confidence.
Michelle, Instructor
♥ Her Journey
Michelle started yoga in 2013 in a bid to lose weight. Never did she imagine that it would have such a great influence on her life. The physical and mental health benefits, focus and stillness from Yoga increased her curiosity to deepen her practice. She completed her first teacher training under Copper Crow's guidance at Pure Yoga. Michelle's teaching style is compassionate and mindful, with the intention of making yoga accessible to everyone, regardless of age or ability. Incorporating breathing techniques and mindfulness in her practice, she balances a class with self-discovery, fun and challenge. A self-declared student of life, Michelle believes in the potential of Yoga to empower and transform lives positively, on and off the mat.
Denise, Instructor
♥ Her Journey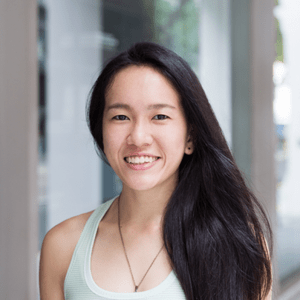 Denise strongly believes that we all have the power to love and heal the world and the people around us. Majoring in her interest of psychology, she always felt drawn to helping others stand strong on their own two feet.
Having discovered Yoga in her lowest point in life, it has not only powered her on but has also taught her many important life lessons about herself, the people around her, and
universe itself. With her first yoga session being a life changer, she aims to empower her students by bringing this same awakening experience to any one else – to discover that we
all have that teacher within us, and that we are more than we think. With teacher trainings in and out of Singapore, She is a certified Aerial Yoga Teacher, has obtained certification for Reiki Level 2 and has also graduated from 200hr Ascension Teacher Training, all with Yoga Alliance.
Michelle Chong, Instructor
♥ Her Journey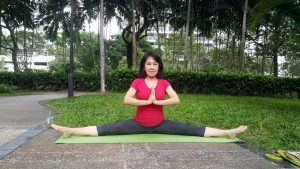 Yoga was first introduced to Michelle as a form of exercise and stress reliever in 2006. Since then, she realized that Yoga was a great addition to any lifestyle as Yoga is an ideal way to energize body, improve focus and also improved one's self-esteem and confidence. This made her to inspire others to improve wellness and health with Yoga. In her classes, she likes to combine creative sequencing with various asana basing on the anatomy of the student's body and focusing on alignment and breathing awareness. Her objective is to make everyone feel refreshed, nourished and balanced when they step off the mat. She conducts classes in English and Mandarin.